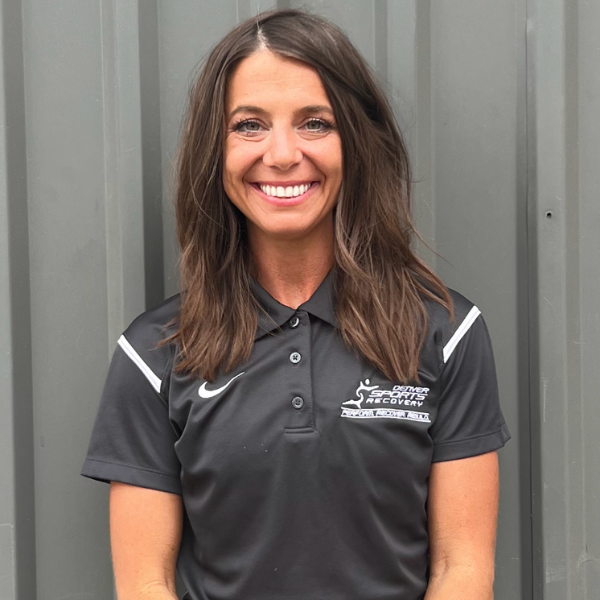 Sydnee Lincoln
Muscle Activation Technique Specialist
Sydnee Lincoln is a Corrective Exercise Specialist with a rich history in Pilates and clinical rehabilitation. She holds a masters degree (M.S.) in Clinical Kinesiology, and has 15 years of experience working with a wide variety of clients as young as 6 and as old as 103! Primarily practicing as a Master Level MAT (Muscle Activation Techniques) Specialist, she also uses her background in ART, RTS, FST, Pelvic Floor Therapy, Localized Deep Tissue, Myofascial manipulation, and Pilates based corrective exercise to provide you with an optimal treatment session that is tailored specifically to her clients' needs. Sydnee is dedicated to not only creating a safe and comfortable manual therapy experience for her clients, but also is extremely passionate about teaching the tools that will keep your progression moving forward in a way that is fun and easy to understand.
Sydnee is from Shreveport, Louisiana and grew up playing high level competitive softball alongside other athletics. At 18 years old, at the prime of her athletic career, her focus was abruptly shifted after a life threatening car accident in 2007. Grateful she made it out alive, she was left with a broken foot, shattered femur, broken arm, back, neck, 6 ribs, collapsed lungs and a torn spleen. "The experience of going from a high performance athlete to re-learning how to walk gave me a level of passion that I had never experienced before. As brutal as it sounds, that experience was one of the best gifts I have ever received; as it gave me a divine purpose and true love for getting the word of wellness out to the world in a way that anyone and everyone can benefit from and enjoy."
With 10+ years of practicing MAT and Pilates in PT clinics across La and CO, Sydnee is always pushing her expertise to new levels and in 2021 became the Head Instructor for the CastleFlexx brand, the mobility device of choice for pro athletes and those experiencing chronic pain issues that they have been unable to address. At Castleflexx, Sydnee she has been training pro athletes in every sport with a focus on how to stay off the injury list while also achieving new levels of speed, power and agility.