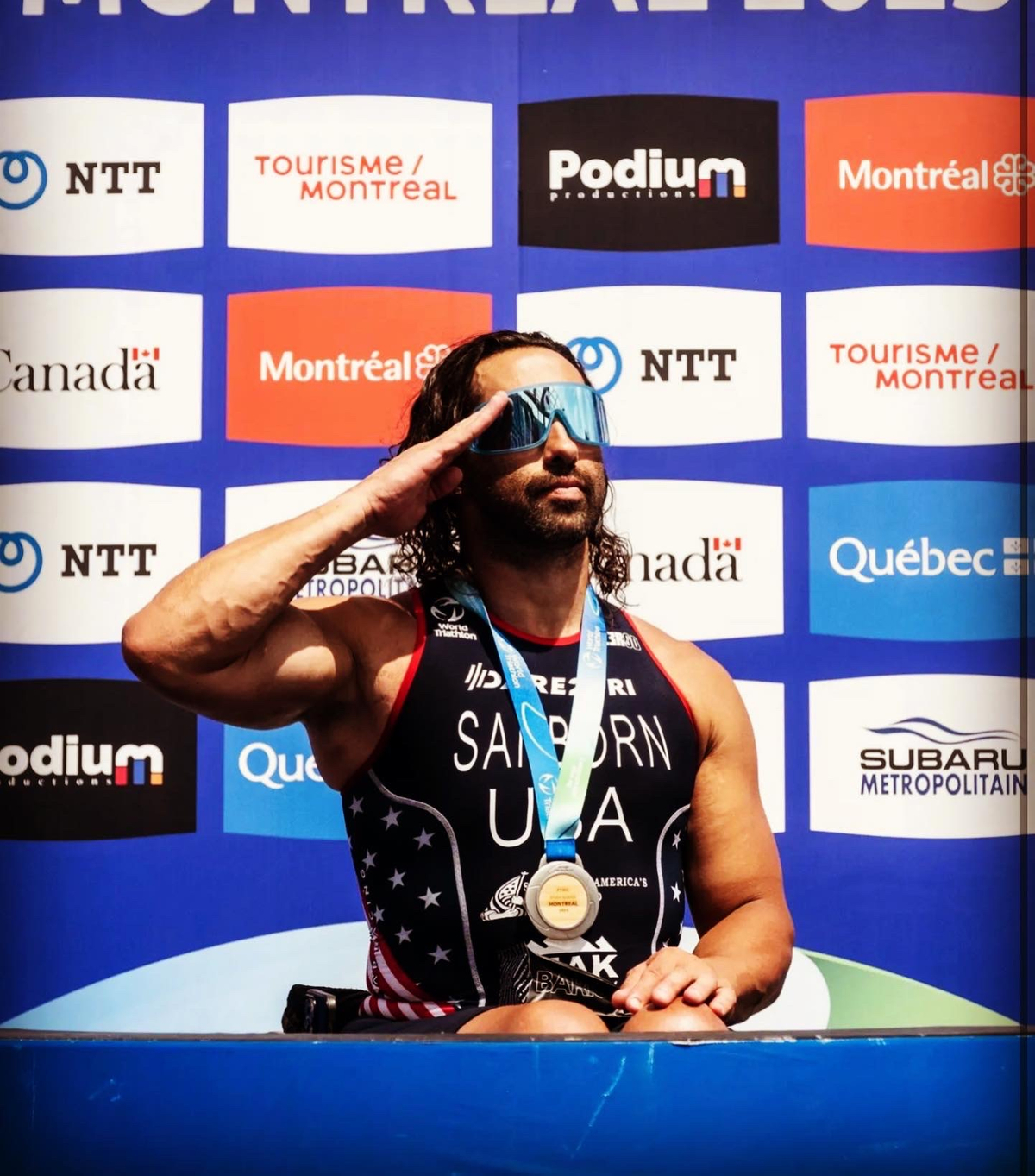 Howie Sanborn
Paratriathlon
Originally from Alton NH
Lives in Denver CO
Age: 41
Sport: Paratriathlon
I joined the Army in 2000, became an Airborne Ranger, attended Military Free Fall Course, Pathfinder Course, Combat Life Saver Course. Deployed 2x to Iraq for 24 months total.
I was selected for the Army's Parachute Team "The Golden Knights" performed over 2500 skydives all around the country for air shows, sporting events, and other local events. Some highlights are jumping into Monday Night Football in Miami, the inaugural jump into the new NY Yankees stadium, jumping off of a biplane, and performing the parachute scene in the second Transformers movie.
In 2012 while training on my bike for my first full distance Ironman event a distracted driver went off the road and hit me from behind. The crash nearly killed me but fortunately I survived but am now a paraplegic.
I quickly transitioned to disabled sports and was racing paratriathlon 7 months later!
I've competed and medaled in 3 Warrior Games and 1 Invictus Games
Paratriathlon Highlights:
2017 National Champion
2021,22,23 North and South American Continental Champion
2023 World Series winner in Devenport Australia and Montreal Canada