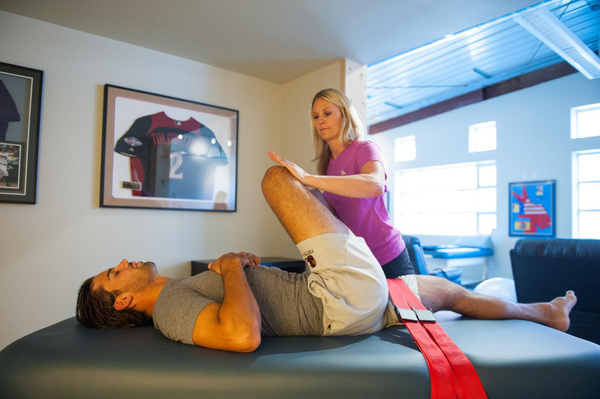 If you're trying to overcome the consequences of a sports injury or a lifetime of poor posture, you may benefit from Fascial Stretch Therapy™ (FST™). Denver Sports Recovery in Denver, Colorado, offers this innovative treatment to improve your overall mobility. You can enjoy the many long-term benefits of a true, deep stretch, and can heal more effectively from an existing injury. Schedule a consultation today by phone or online to learn more about noninvasive FST.
Fascial Stretch Therapy Q&A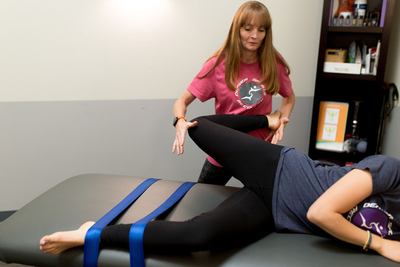 What is Fascial Stretch Therapy™?
Fascial Stretch Therapy (FST™) is a pain-free technique designed to assist with stimulating muscle stretches that make long-lasting changes in your body. FST sessions at Denver Sports Recovery can promote improved muscle health whether you're recovering from an injury or are struggling with the effects of:
Stiff joints
Overtraining
Poor posture
Tight muscles
Lack of exercise
The goal of treatment is to improve the flexibility of your muscles and connective tissue, or fascia, by focusing on the fascial lines that wrap around your organs, nerves, and muscles.
Who can benefit from fascial stretch therapy?
Whether you're a weekend warrior or a professional athlete, FST at Denver Sports Recovery can improve your physical fitness and performance at any age or level.
By stretching the versatile fascial connections, you can enhance your existing training regimen or prepare your body for a new program. The FST system is also an ideal complement to a recovery program following an injury.
What happens during an FST appointment?
During your initial FST consultation, your dedicated Denver Sports Recovery specialist discusses your medical history, your fitness level, and existing symptoms or performance concerns.
To perform the stretching activities, your specialist incorporates straps that hold one leg in place, while the other leg goes through a series of stretching exercises. This technique ensures your muscles and fascia get a true stretch.
You can expect to go through a specific set of stretches during each visit with your Denver Sports Recovery specialist. Multiple sessions are necessary to help you achieve improvement in functionality and performance.
How long until I can see results?
After your very first treatment, you'll see an improvement in your overall mobility. Fascial stretching isn't painful and may even help you to fully relax during your treatment.
Over time, your muscle functionality continues to improve. You can also enjoy benefits like:
Improved sleep
Reduced stress
Decreased pain
Enhanced athletic performance
Your Denver Sports Recovery specialist monitors your progress through each session to determine how long you need to participate in the therapy.
Find out how you can benefit from Fascial Stretch Therapy by scheduling a consultation at Denver Sports Recovery online or by phone today.
Pricing
Stretch Therapy Pricing
Initial (60min) $80

(30 min) $50

(60 min) $95

(90 min) $135

*Package options available