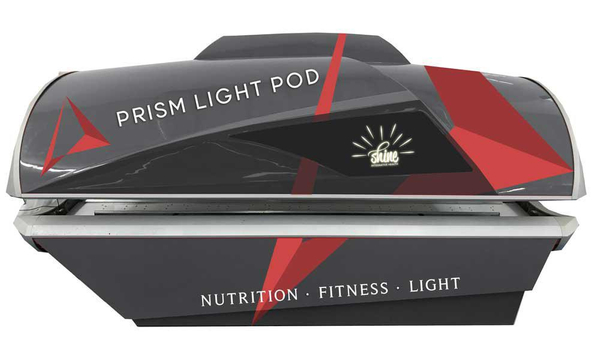 Denver Sports Recovery in Denver, CO, offers Full Body Light Therapy, the newest innovation in cold laser, non-invasive red LED technology. The Prism Light Pod is a full-body cold laser system with more than 700 red LEDs that penetrate your muscles, deep tissues, joints, and body cells to accelerate performance recovery 4 to 10 times faster than your body's natural healing process.
Full Body Light Therapy Q&A
The Prism Light Pod Gen-3 is a full-body cold laser system with more than 14,000 cold lasers 630nm and near-infrared 850nm red LEDs.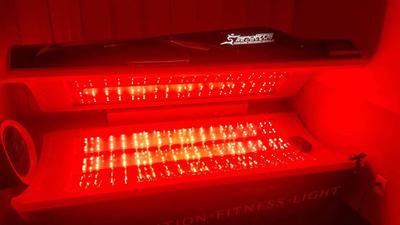 It delivers 360 degrees of photobiomodulation healing with 65,500 lux of natural red light therapy. The deep-healing light therapy treats your entire body with 15-minute sessions that target multiple areas at the same time. It's comfortable, effective, and saves you time and costs. Accelerate your recovery and keep your body performing at its maximum peak level with the Prism Light Pod at Denver Sports Recovery.
The light Pod includes six-light therapy settings optimized for:
Sports Rehab and Recovery: Repairs ligaments, tendons, muscles, stiffness, and soreness.

Reducing Chronic Pain: Reduces inflammation, nerve damage, and auto-immune conditions.

Soothing Arthritis and Joint Pains: Includes Rheumatoid and Osteoarthritis, disc-degeneration, and accelerates stem cell regeneration.

Wounds and Injury Healing: Includes sprains, strains, and post-surgical procedures.

Skin Conditions and Anti-Aging: Improves Psoriasis, Acne, Eczema, Dermatitis, wrinkles, and skin tone.

Weight Loss: Lose inches by shrinking unwanted fat cells and improve your health and digestion with the Denver Sports Recovery Fresh Start nutritional plan.
Full Body Light Therapy Pricing
Promo $35
Single Member Visit $29
Single Non-Member Visit $40
Monthly Unlimited $149
*Package options available