Muscle Activation Techniques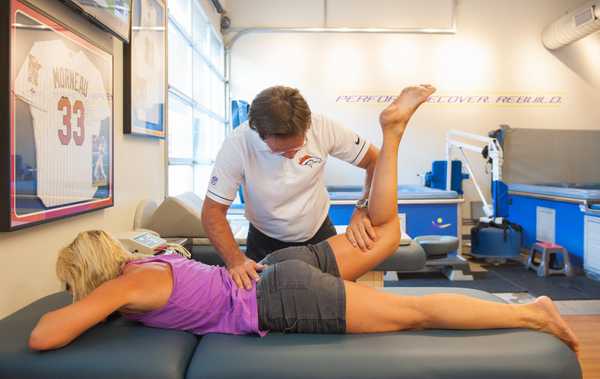 When you're not able to perform at your best because of a muscle imbalance or limited range of motion, you may be a great candidate for treatment with Muscle Activation Techniques® (MAT®). At Denver Sports Recovery in Denver, Colorado, the highly skilled team offers this innovative approach to performance enhancement with surgery or other invasive techniques. Find out more about the MAT system by calling the Denver Sports Recovery office or using the convenient online booking feature.
Muscle Activation Techniques Q&A
What are Muscle Activation Techniques®?
Muscle Activation Techniques (MAT®) are a unique process that evaluates your muscle contraction ability to identify issues like:
Joint instability
Muscular imbalances
Limited range of motion
The noninvasive system is also capable of addressing the root cause of muscle dysfunction to help you move and function optimally. Talk to your Denver Sports Recovery specialist if you have any questions about the MAT techniques that we use.
How does MAT work?
MAT strategies don't require a forced change in your body. Instead, the system works with your body's natural functionality to optimize it and improve muscle contractions. Denver Sports Recovery's trained MAT specialists listen carefully to what your muscles tell them during diagnostic testing, and they create a complementary program based on those needs.
By understanding the underlying cause of muscle weakness, you can prepare your muscles for the job ahead and improve your overall athletic performance as a result.
Who can benefit from MAT?
MAT is suitable for everyone, whether you're a professional athlete or just lead an active lifestyle. The diagnostics of the system address the specific issues that affect your mobility and muscle function, while the system can accommodate your individual needs.
You can benefit from MAT at Denver Sports Recovery if you're interested in starting an exercise program or if you want to support your existing program. You can also use it in conjunction with your rehabilitation from an injury and reduce your risk for future injuries.
The goal of the treatment is to improve your range of motion and get you back to your usual activities as quickly as possible.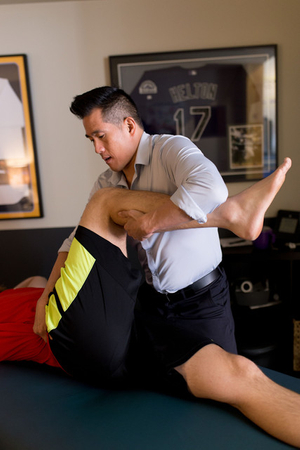 How long do I need to participate in the MAT program?
Every person has different needs, but you can expect to engage in the recommended muscle exercises several times a day for at least two weeks with your Denver Sports Recovery specialist. The exercises are important for restoring weak muscles and correcting existing imbalances or joint instability.
Following a course of exercise, you can also expect to need a period of rest. This time allows your body a chance to heal to better support the muscles.
If you're recovering from an injury or just want to enhance your performance in the game, find out more about the benefits of the Muscle Activation Techniques today. You can schedule a consultation with Denver Sports Recovery online or by phone.
Pricing
Muscle Activation Techniques
Initial (60min) $110
(30 min) $60
(45 min) $80
(60 min) $100
*Package options available