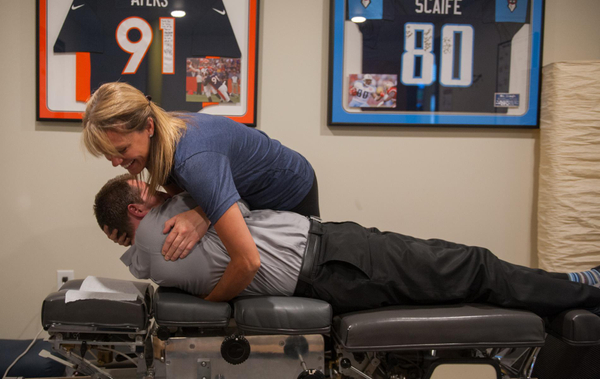 The chiropractors at Denver Sports Recovery in Denver, Colorado, are experts at resolving a variety of health issues, including musculoskeletal pain. Anyone can benefit from the comprehensive chiropractic care services available, whether you're healing from an injury or want a drug-free solution to pain relief. Schedule a consultation today online or by phone to learn more about the chiropractic care available.
What is chiropractic care?
Chiropractic medicine is a practice that incorporates non-invasive health techniques to address misalignments in your joints, especially your spine, that affect your organs, nerves, and other systems.
The chiropractors at Denver Sports Recovery are fully trained in several diagnostic and treatment techniques to enhance your physical health, your mobility, and overall body functionality.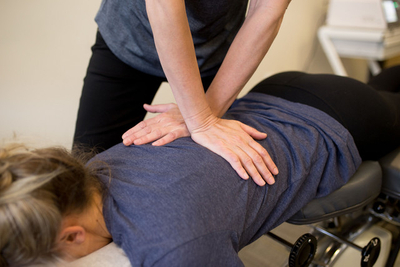 What are the benefits of chiropractic care?
Many techniques in chiropractic care focus on spine health as it relates to your total functionality. These techniques involve gentle pressure on the spine to adjust your vertebrae and achieve benefits that include:
Pain relief
Improved mobility
Reduction of inflammation
Enhanced physical performance
Your dedicated specialist at Denver Sports Recovery can customize your treatment to meet your specific needs and help you achieve your goals.
Is chiropractic care safe?
Chiropractic care is a non-invasive, drug-free treatment option that can address a variety of acute and chronic health conditions. The risks of chiropractic care are few, but the benefits are many.
If chronic pain or limited range of motion interferes with your quality of life, chiropractic care can provide you with immediate relief after just the first treatment. Ongoing chiropractic care can help you maintain a full range of motion in your joints and muscles.
The center relies on a variety of physical adjustments to relieve the root cause of your pain, such as trapped nerves or vertebral imbalances, without the need for surgery or other invasive treatment.
Additionally, chiropractic care can reduce your dependence on pain-relieving medications that may put your health at risk. Talk to Denver Sports Recovery to learn more about chiropractic care.
Do I need more than one chiropractic session?
Many people enjoy the benefits of chiropractic care on an as-needed basis. Regular chiropractic adjustments can provide relief from stress and help to rejuvenate your body.
Ongoing chiropractic care can also be beneficial to your overall health and wellness. Your Denver Sports Recovery specialist can determine the ideal timeline of treatments based on your medical history and need for chiropractic care.
You can safely undergo multiple hands-on chiropractic techniques to achieve your goals and maintain them for the long term.
Learn more about the benefits of chiropractic care by calling Denver Sports Recovery today or book a consultation conveniently online.
Pricing
Chiropractic
Insurance billing and self pay options are available
Self Pay:
Initial (30 min) $110
Follow-up (15 min) $55