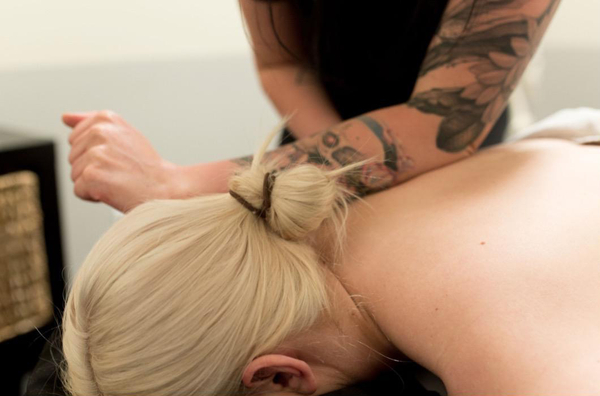 Therapeutic massage is a more traditional approach to massage therapy. Clients who book a therapeutic massage with Denver Sports Recovery in Denver, CO, can expect a more relaxing session. Therapeutic massage is geared toward individuals in the maintenance stage of their recovery. General tightness and soreness are treated in a therapeutic massage. Our Denver Sports Recovery therapists will use their unique techniques of deep tissue, lymphatic drainage, trigger point therapy, and myofascial release. Expect to leave feeling more open, relaxed, and in a state of general recovery.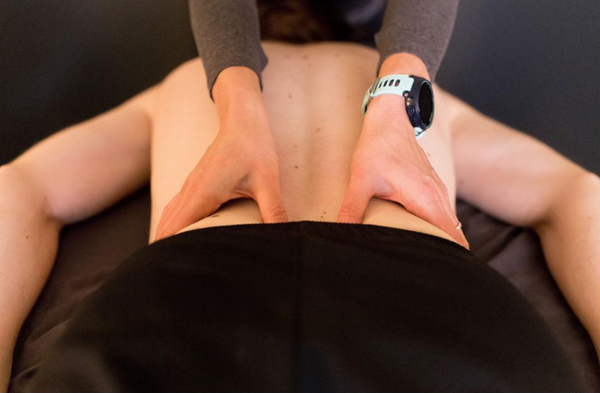 Therapeutic Massage Q&A
Neuromuscular Therapy is a technique used to reduce trigger points, scar tissue, adhesions, fascial restrictions and improve mobility, stability, and flexibility. It is also meant to reduce nerve compression, nerve entrapment, and increase blood flow.
During a Neuromuscular session at Denver Sports Recovery, modalities such as Cupping, Guasha, T-bar compression, and Trigger point therapy may be used. NMT is great for treating Carpal Tunnel, Sciatica, Scoliosis, Tendinitis, Plantar Fasciitis, Shoulder Dysfunction, Headaches, Whiplash, Migraines, TMJ Dysfunction, Neck Pain, Back Pain, Knee Pain, Osteoarthritis, Fibromyalgia, and Sports-Related Injuries.
Pricing
Massage/Neuromuscular Therapy
Promo (60min) $80
(30 min) $50
(60 min) $95
(90 min) $135
(120 min) $175
Add $20 for CBD oil
*Package options available