Class IV Deep Tissue Laser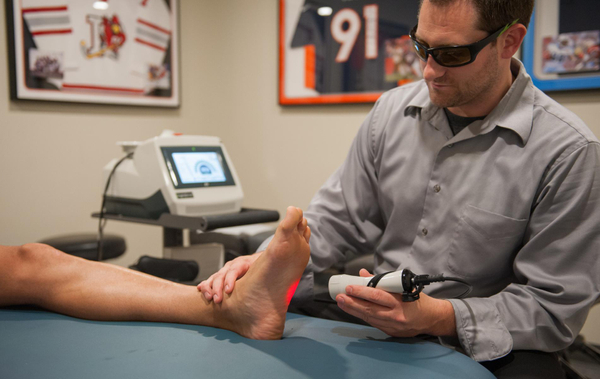 Choosing a noninvasive solution to degeneration or injury that relies on your own body's healing response usually means less pain, less risk, and a faster recovery. At Denver Sports Recovery, in Denver, Colorado, the highly skilled team offers deep-tissue laser therapy — an innovative, cutting-edge therapy that aids in healing chronic and acute musculoskeletal injuries and pain. If you suffer from chronic pain or you're recovering from an injury, deep-tissue laser therapy is a drug-free, surgery-free method of helping your body heal. Call for an appointment or book online.
Class IV Deep Tissue Laser Q&A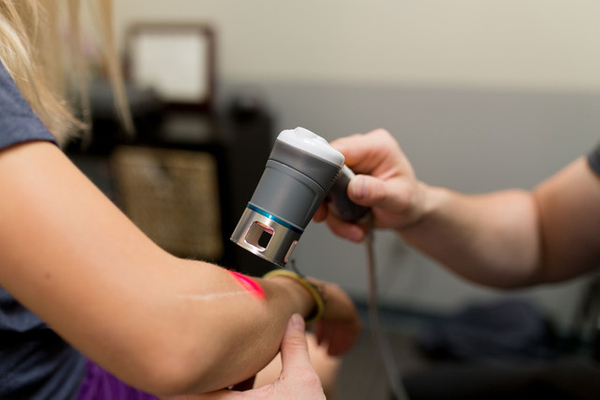 What conditions respond well to deep-tissue laser therapy?
A variety of conditions involving muscles, ligaments, and even bones, respond well to deep-tissue laser therapy, including:
Shoulder injuries
Carpal tunnel syndrome
Frozen shoulder
Arthritis
Tennis elbow
Bursitis
Lower back strains, sprains, and disc degeneration
Knee injuries
Meniscus tears
Cervical spine (neck) injuries or degeneration
Sports injuries
Car accident injuries
Joint pain
Typically, class IV deep-tissue laser treatments take just 6-12 minutes. It's a safe, painless, FDA-cleared treatment option performed right at Denver Sports Recovery. Most people see results after 3-5 treatments.
The laser stimulates healing activity at a cellular level, so you'll continue to feel the benefits of reduced pain and inflammation up to 24 hours after your appointment. You won't have to worry about downtime or side effects, either, so you can continue with your daily activities immediately following deep-tissue laser treatment. Your Denver Sports Recovery specialist will create a treatment plan based on your condition for maximum benefit.
What is deep-tissue laser therapy?
Class IV deep-tissue laser therapy is a light therapy treatment that reduces or altogether eliminates pain without surgery or drugs. Deep-tissue laser therapies offer long-term relief from chronic conditions and acute injuries so you can get back to your active lifestyle, without dependency on pain-relievers to get through the day or an invasive surgical procedure.
Deep-tissue laser therapy treatments use light energy to penetrate damaged or dysfunctional tissue. This prompts your body to heal itself from within. Treatments reduce inflammation and accelerate recovery, making them ideal for athletes and anyone with an active lifestyle who can't afford extensive downtime. You can learn more about this type of therapy by talking to a Denver Sports Recovery specialist.
How does the laser stimulate my body's healing response?
The team at Denver Sports Recovery uses the LightForce® class IV deep-tissue laser to stimulate your body's natural healing response. Light energy from the laser penetrates damaged or dysfunctional tissue and produces more energy. This process is called photobiostimulation.
Photobiostimulation reduces pain, reduces inflammation, and accelerates the healing process from within your muscle or ligament. This technique and the LightForce laser system are highly effective at treating even the most difficult conditions. Many professional sports teams rely on LightForce deep-tissue laser therapy to keep their athletes in prime physical condition.
If you want an effective, natural approach to reducing pain, deep-tissue laser therapy at Denver Sports Recovery may be an ideal treatment solution. Call to schedule a consultation or use the online booking feature on this website.
Deep Tissue Laser
Member $45
Non-member $60
5-Pack $250
10-Pack $450
*Package options available