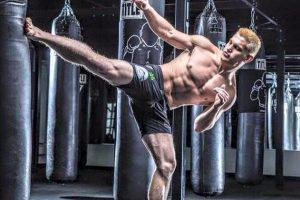 IAN HEINISCH
Professional MMA Fighter
From: Denver, CO
Sport: Professional undefeated MMA fighter with a current pro record 8-0-0, an amateur record of 6-0.
Middleweight division
Current winning streak: 11 wins
2x state champion wrestler and took 4th at nationals.
Upcoming Events:
October 24th at the Grizzly Rose for the 185 professional title for Sparta combat league.
Connect:
Facebook: Ian "The Hurricane" Heinisch
Twitter: @heinischian
Instagram: Ianheinischmma