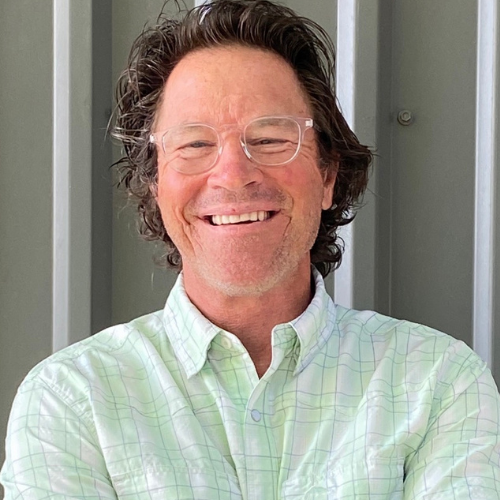 SHAWN CALDWELL, DC
Chiropractor
Bringing more than 35 years of experience, his chiropractic practice has always included a wide variety of athletes as patients, including amateurs, professionals, Heisman Trophy winners, Academy Award winners, Emmy Award winners, Football and Baseball Hall of Famers, numerous summer and winter Olympic medalists. He treats non-athletes of all ages as well – his youngest patient was only one day old and his oldest patient was 103! No matter what you age, profession or walk of like may be, Dr. Caldwell's treatment focuses on health and individual needs.
Growing up in Arvada, Colorado, he attended Pomona High School, Fort Lewis College under a Football Athletics Scholarship and attended Life Chiropractic College in Marietta, Georgia where he earned his Doctor of Chiropractic Center DC and expanded his practice as Founding Partner of Denver Sports Recovery in 2013.
Delivering excellence in chiropractic care since 1988, Dr. Caldwell works with many organizations, including: Team Chiropractor for Colorado Rockies Major League Baseball (1999-Present), Team Chiropractor for Denver Nuggets National Basketball (2016-Present), Team Chiropractor for Denver Broncos National Football League (2004-2017), Denver Sports Recovery (2013-Present), Steadman Hawkins Orthopedic Clinic (2006-2016), Colorado School of Mines Adjunct Instructor (2022-Present, The Pro Baseball Chiropractic Society (2004-Present), and Bandimere Speedway (2002-2012). Dr. Caldwell also teaches chiropractic technique at numerous Chiropractic colleges.
Looking to manage and improve daily function and optimize health, he has received specialized training and developed proficiency with a wide variety of treatments, techniques, and medical products. These include: Denver Sports Recovery, Active Release Techniques, Authentic Kinesio, Stretch to Win, Steadman-Hawkins Clinic Denver and Prolete Therapy.
Chiropractic is a form of alternative medicine that mainly deals with the diagnosis and treatment of mechanical disorders of the musculoskeletal system, especially the spine. A Chiropractor uses spinal adjustments, manipulation, and other techniques to manage patients' functionality and quality of life by properly aligning the body's musculoskeletal structure and enabling the body to heal itself naturally, without the use of medication or surgery.